Ref:
Date:
Location:
Photographer:
[clikcontent type=paymentBuyLink replaceable=true]
Ref:
Date:
Location:
Photographer:
[clikcontent type=paymentBuyLink replaceable=true]
The Goddess of Spring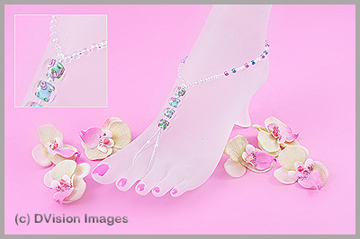 04/05/11
4th May 2011
I'm delighted. Spring is here and what a great time to remind us we all deserve the wonders of pampering. I was recently whisked off to the Cotswolds for a Birthday treat and found myself almost feeling guilty surrendering to some well deserved 'TLC'. It's amazing how easy we become absorbed into the techno-mad world, it's almost visual pollution, so much to see online & on screen but nothing to touch and hold. So I guess my focus at the moment is all about the humble 'print'. How many of you have CD's full of beautiful images that you were 'going to get' printed but never got around to it. It's a modern problem and I'm happy to say I'm here to promote the print but it has to be quality. Many of my offers incorporate beautiful, high quality prints already so please take advantage. My wedding packages also include albums and print opportunities which will erase the hard work from you and allows me, as your photographer, to showcase your images. After all, aftercare is also part of the DVision Images customer code.
But let's go back to pampering. I would like to introduce you to Delightful Footnotes who has become a recent client of mine. Delightful Footnotes is a high quality footcare and footwear company ran by the charismatic Dee and believe me, if she doesn't know something about 'feet' it's not worth knowing. Additional to her natural based products, check out her Barefoot Sandals which are ideal to show off under the sun.
Whilst I have your attention, take a casual stroll over to my current offers section of my site to see if there is anything that grabs your fancy. The makeover shoot is amazing and you can swap those images for some prints if you want. It's truly worth investing in something you can put up on your wall at home – a print that means something to you.
As I gaze out of the window, finishing today's blog, the afternoon sun is streaming into my room. I really feel like Persephone, the Goddess of Spring, is sitting next to me.
Thanks for your time.
Dijana
x